Opportunities and benefits
There are various analyzes that must be taken into account when thinking about a transition towards the electrification of corporate fleets. In principle, know the relationship between autonomy and specifications of the routes that the operation demands.
On the other hand, we must consider the installation of the charging infrastructure, which deserves a specific technical evaluation based on the requirements of the operation depending on the type of fleet: taxis, vehicles owned by companies, government, logistics operators, couriers, carsharing vehicles, motocargos, bicycles, electric scotters; the latter with less need for recharging power when completing the last mile journey.
En general, the necessary powers could vary between 22kw up to 50kw, depending on your need. To give an example, in the case of fleets of taxis and light vehicles or vans, one hour a day of fast charging and a power of 50kw would be more than enough to fulfill its autonomy for urban journeys. The scheme could have a lower need for charging power if the layout of the routes allows it, considering both charging times and the physical space for charging, up to 22kw.
It is also important to know the different necessary inputs, such as energy consumed, estimated cost of energy, recharge times, average mileage between charges, together with remote maintenance of the charger. Even with adequate planning of schedules related to logistics, Through intelligent charging, fleet vehicles can optimize the same and even deliver the surplus to the network, reducing net expenses, as long as the distributed generation model is regulated in the country.
Regarding the advantages and depending on the regulations in force in the different countries of the region, operating costs can also be reduced by certain benefits, such as discounts on tolls and parking, exemption from payment of patents and taxes, free movement through restricted areas, among other. Another aspect to take into account is that electric vehicles have approximately 60% fewer moving parts, a fact that represents fewer components to replace or maintain, especially in fleets that travel different routes every day, with their consequent greater wear and tear. In this sense, most breakdowns and parts that require periodic changes in a vehicle with a combustion engine do not exist in an electric vehicle. Some of them are the timing belt, spark plugs, oil change, fuel filter, particle filter, air filter, oil filter, among others; which represent an average of 40% less savings in maintenance.
Within this scheme, counting on a team of trained drivers, costs could be reduced due to traffic violations because driving an electric vehicle modifies habits that affect the autonomy of the vehicle, eliminating bad practices such as speeding, sudden acceleration , improper maneuvers, among others. The latter also has a direct impact on efficiency, translating into a reduction in operating costs, and of course greater efficiency in autonomy.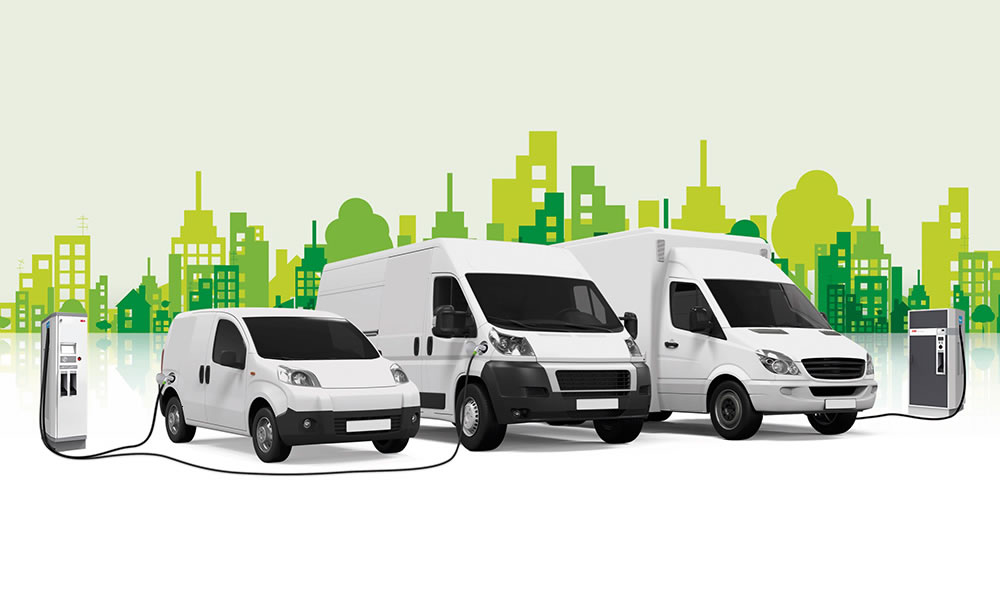 During the decision process, it is necessary to distinguish that the real price of an electric vehicle depends on the total cost of ownership (TCO, Total Cost of Ownership, for its acronym in English) compared to another similar to internal combustion, which depends on the acquisition price. However, the advancement of technology, especially in the reduction of costs in the manufacture of battery components, will make it possible a parity of prices towards the year 2025, or perhaps before, managing to reduce CAPEX and thus be even more attractive for the zero emission corporate fleet business. It is also important to consider the opportunity to acquire electric vehicles through financing models at preferential rates or leasing, depending on the offer conditions in each country.
Likewise, To determine the total savings in economic and environmental costs, it is advisable to previously get involved in a study of the different variables of the operation, together with a pilot plan. To give just one example in the region of a greater operating scope and in regard to the context of public transport, the electric bus model implemented in 2018 in Chile has managed to reduce operating costs by 65% ​​to date considerably reducing CO2 emissions and noise pollution, compared to the use of fossil fuel buses.
Although there is progress in the region through success stories with public transport and light vehicles, It is necessary to intensify the dialogue with the respective government authorities in order to accelerate the implementation of measures that facilitate the incorporation of environmentally friendly corporate fleets, either promoting differentiated electricity rates, tax exemptions as well as through a carbon tax, considering the impact on the domestic economy.
In an optimal model and in the medium term, the savings in the logistics transfer operation through zero emission fleets could influence the reduction of certain prices of goods and services; in addition to mitigating CO2 emissions, avoiding respiratory diseases, deaths and even health expenses assumed by governments.
More and more companies are intensifying their environmental commitment as a factor of competitive advantage through a collaborative economy and sustainable practices. From this, alliances begin to emerge between manufacturers of electric vehicles and logistics companies, technological solutions such as Woocar, and more, with the objective of reducing and offsetting their carbon emissions, a fact that makes the opportunity to transition to sustainable fleets more viable.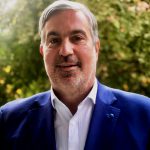 Diego Cosentino I Specialist in Sustainable Mobility & E-Mobility